The Sixteenth Inforum World Conference in Cyprus
---
The sixteenth Inforum World Conference was hosted by the European University of Lefke, North Cyprus, from August 31 to September 7, 2008. The conference was held at the Acapulco Beach Club & Resort Hotel in Kyrenia. Additional details and registration information are available.
Popular sites in Kyrenia include the Kyrenia Castle, Old Harbor, The Shipwreck Museum, and St. Hilarion Castle. Kyrenia Castle was built in the 7th Century to protect the town. A Byzantian church is located inside the castle, as well as the tomb of the Ottoman Admiral, Sadik Pasha. There are also the towers, dungeons, an arsenal, a cannon parapet, and the shipwreck museum. St. Hilarion Castle also provided protection to Cyprus from raiding Arabs. The castle was named after Saint Hilarion. Records indicate that the castle was built sometime before 1191.
Please see the site constructed by our hosts for more information.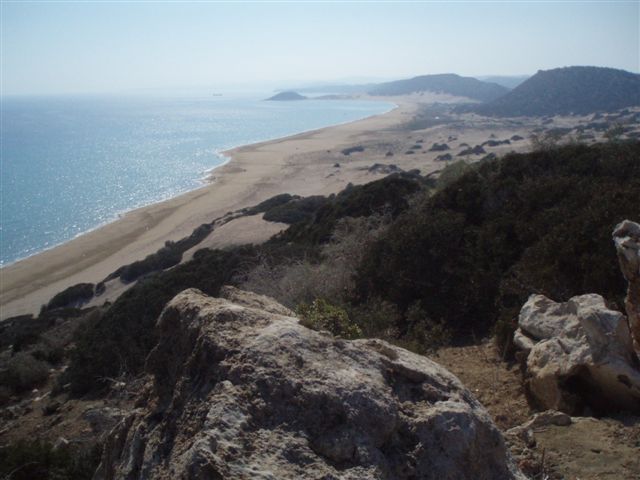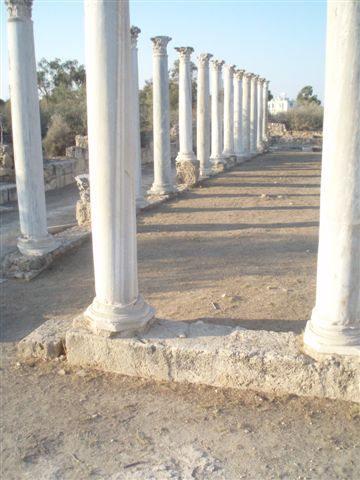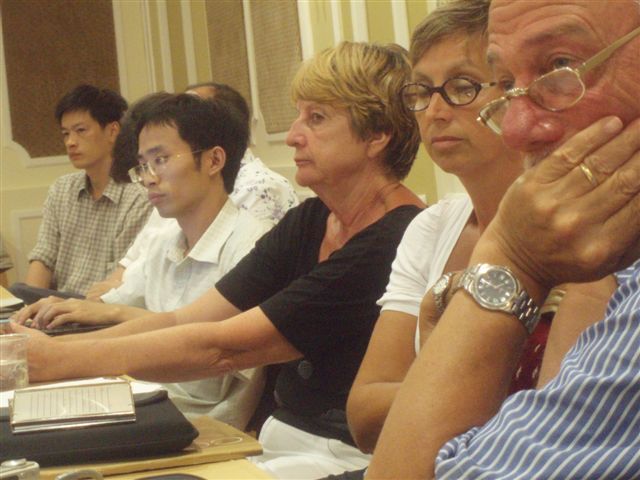 Presentations
The Sixteenth Inforum World Conference
North Cyprus
2008 August 31 - September 7
Ron Horst (USA) "A Software Development Summary for the 2008 Inforum World Conference"
Douglas Meade (USA) "An Analysis of the Economic Impacts of the 2007 Energy Independence and Security Act" (Slides)
Clopper Almon (USA) "Double Trouble: The Problem with Double Deflation of Value Added, and an Input-Output Alternative with an Application to Russia"
Paul Salmon, Gazi Özhan and Meral Özhan (France and Turkey) "TinyTurk, A Tiny Model Based On Turkish Data" (Slides)
Paul Salmon, Gazi Özhan and Meral Özhan (France and Turkey) "TinyNorthCyprus"
David Mullins (South Africa) "South African Interindustry Model (SAFRIM)"
Sofiya Kaminova (Russia) "Forecasting of Russian stock market"
Elena Mironova (Russia) "Forecasting of employment in Russian interindustry model"
Ksenia Savchishina (Russia) "The modeling of the tax and budget parameters in the Russian Interindustry Model (RIM)"
Alexander Shirov (Russia) "Energy polices of Russia in long-term prospect"
Mariusz Plich (Poland) "Towards a New Version of the IMPEC Model"
Lucja Tomaszewicz and Iwona Swieczewska (Poland) -"The role of innovation in the Polish economy's efficiency growth: a sectoral view" (Slides)
Remigijs Pocs, Astra Auzina, Velga Ozolina, and Gunta Pinke(Latvia) "Competitiveness of manufacturing branches in Latvia:international comparison, analysis and forecasts"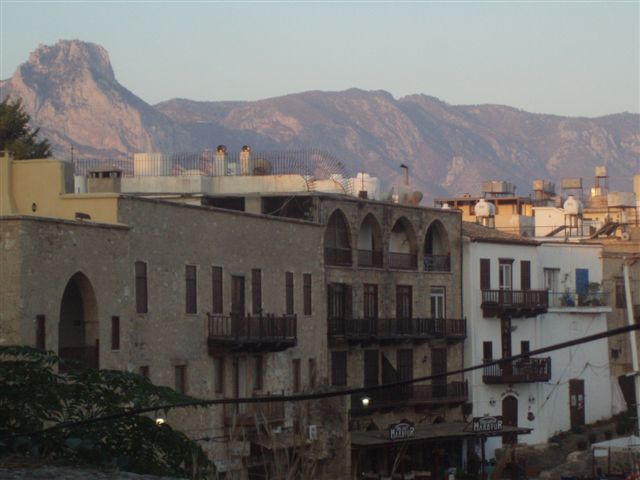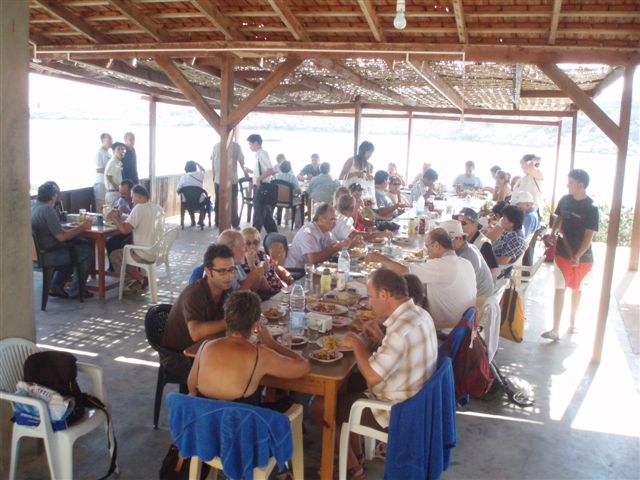 Mitsuhito Ono (Japan) "The Evaluation of technical advancement in Japanese Economy using JIDEA7"
Toshiaki Hasegawa (Japan) "Labor Share in the Change of Japanese Industrial Structure"
Yasuhiko Sasai (Japan) "The Japanese Labor Force in Future with JIDEA7 simulation" (Slides)
Takeshi Imagawa (Japan) "Trade and Labor Productivity Effects on the Changing Structure of Employment in Japan"
Rossella Bardazzi (Italy) "A Multisectoral Model for France"
Leonardo Ghezzi (Italy) "A Multi-regionale input-output model for Italy"
Maurizio Grassini (Italy) "Stability and Growth Programmes inconsistency evaluated with the EU27 Bilateral Trade Tool"
Anke Mönnig (Germany) "Product Tax Modelling in INFORGE" (Slides)
Tiiu Paas (Estonia) "Analysis of sectoral shifts in the EU economies"
Jianwu He (China) "Energy and emission embodied within China's international trade"
Zhaoyuan Xu and Shantong Li (China) "Estimating the Inter-Regional Trade Based on 2002 IO Tables"
Shantong Li and Jianwu He (China) "China: Regional Industrial Structure and Energy Intensity"
Pan Shengchu and Fei Mingshuo (China) "A Study on the Effects of Energy Saving on China Economy Using Mudan Model" (Slides)
Josef Richter (Austria) "The Statistical Environment of INFORUM models-major changes ahead" (Slides)
Mehmet Kula (Turkey) "Supply - Use and Input - Output Tables for the Turkish Economy"